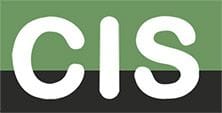 Call Us Today on 07 3378 5241
Computer and IT Services Brisbane
Fixed Monthly Fee for all IT support requirements
CIS provides IT support with management and monitoring options available for all of your computer network components for a fixed monthly fee based on the number of computers on your network. For a fixed monthly fee, CIS can perform live monitoring of all your computers, servers, network and Internet connections and backups and provide unlimited remote support for those devices. We can also provide managed anti-virus and anti-spam services as part of the fixed monthly fee to ensure network security is maintained at a high level. The fixed monthly fee option often works out less expensive than paying for services on an hourly rate arrangement and business owners don't need to bother themselves with how often their business is requesting support from CIS.
Automated cloud or off-site backup services for on-site systems
Having your entire business computer systems hosted by cloud services is still relatively expensive and commits your business to an ongoing charges that may not be necessary and provide no extra benefits to your business. CIS can arrange for your server/s and other business critical systems to be backed up to an Australian hosted cloud backup server which is available to be accessed by your business at anytime should there be an event in which your server is stolen or damaged in some way. This is a completely automated backup and disaster recovery option which is often a fraction of the cost of hosting your entire business systems in the cloud.
IT services based on your actual needs and budget
At CIS, we focus on what it is you need from your IT support provider and how that can be achieved at a reasonable cost. We don't believe in selling "over the top" solutions or making clients commit to support programmes that are not necessary for their business. We offer support programmes where by clients can pay a monthly fee for unlimited support, simply pay for hourly support as it is required or a mixture of both to provide cost effective monitoring and support options. In some cases we work with existing IT staff for assistance when required or for some clients we are the first point of contact for anything technical related to their business and can liaise with other support companies for specialty products such as phones, printer/copiers and audio visual etc.