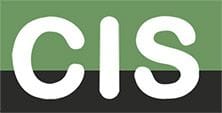 Call Us Today on 07 3378 5241
CIS Testimonials
CIS Pty Ltd has taken all the stress and concern out of maintaining our computer equipment, (server, 20 pc's, laptops, remote access). Jamie visits at intervals suited to our needs, and takes care of all the regular checks for updates, storage capacity, backup testing and virus protection, as well as new computer installs, crash recovery and general advice about anything 'techie'. Jamie is a valued addition to our team and highly recommended.
Plastics Australia. Toombul, Brisbane. 21/06/16
CIS have been providing IT support for Dermcare for about 15 years. They are always pleasant and easy to deal with. We have recently grown in size enough to have our own onsite IT person, but still have CIS provide a regular monthly visit as a backup plan and to ensure we have their experience from constantly dealing with the many varied problems that windows updates etc cause, amongst other things. We are a company of about 30 staff with an onsite server, including emails. CIS is flexible and happy to support hardware we have purchased ourselves or supply thru their own channels and their prices are quite competitive.

Lisa Mason BVSc (hons)
Dermcare, Technical Services Veterinarian
I established Sunnybank Centre for Women in February 2015 and, during the setup process, I explored different solutions through various dedicated medical IT companies. Interestingly enough, "they just did not make any sense". CIS had been providing IT services to my wife's company for many years, so I decided to have a chat with them. They were able to analyse our practical requirements together with our medical software specifications to tailor a computer system that is 'right' for us. Needless to say, CIS supplied, installed, and now, maintain our computer system. Throughout the whole process, their service has always been outstanding. Jamie is always most helpful, easy to speak to and is always readily available. As a busy specialist who keeps strange hours, this has helped me immensely!

Nelson Gonzalez MBBS | FRANZCOG
Obstetrician and Gynaecologist
Sunnybank Centre for Women